Overview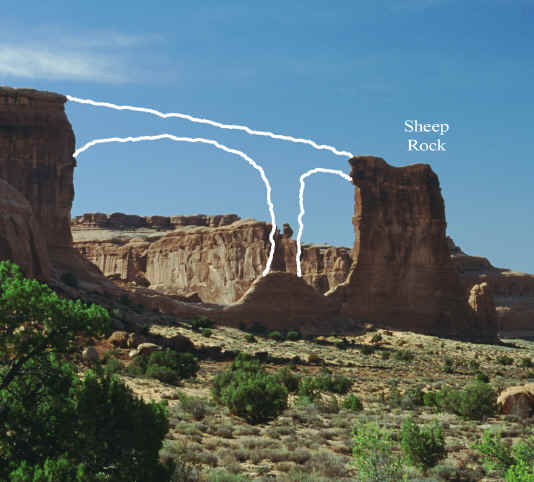 A quarter of Americans have
flat
feet. While most people with
flat
feet don't have serious problems as a result, for some,
flat
feet can cause disabling foot pain as well as
knee
pain, shin splints, Achilles tendinitis, and plantar fasciitis. A person with foot or leg pain should pay particular attention to whether one foot is flatter than the other.
Causes
Flat
feet in adults can arise from a variety of causes. Here are the most common. An abnormality that is present from birth, stretched or torn tendons, damage or inflammation of the posterior tibial tendon (PTT), which connects from your lower leg, along your ankle, to the middle of the arch, broken or dislocated
bones
. Some health conditions, such as rheumatoid arthritis, Nerve problems. Other factors that can increase your risk include obesity, diabetes, ageing and Pregnancy.
Symptoms
Having
flat
feet can be painless and is actually normal in some people. But others with
flat
feet experience pain in the heel or arch area, difficulty standing on tiptoe, or have swelling along the inside of the ankle. They may also experience pain after standing for long periods of time or playing sports. Some back problems can also be attributed to
flat
feet.
Diagnosis
There are a few simple ways to assess your foot type, and most include making an imprint of your footprint. The classic way is to stand on a hard floor
surface
with wet feet to make a wet foot print. Look at the narrowest part of your footprint, which should be between your heel and ball of your foot. If the print of your foot in this part is less than 10% of the width of the widest part then you are likely to have high arches. more than 10% but less than 25% then your foot profile is probably normal, more than 25% or even the widest part, then you have
flat
feet.
Can you fix a fallen arch?
Non Surgical Treatment
If the condition is not bothering you or preventing you from being mobile, you may not need treatment (depending on your doctor?s diagnosis). Generally, treatment is reserved for those who have additional problems. Still, your doctor will probably recommend a simple treatment plan for your condition. This treatment may include rest and icing the arch, changing footwear, anti-inflammatory medication, using orthotics, over-the-counter medication such as ibuprofen, physical therapy. Corticosteroid injection (usually used in cases of severe pain). If these methods do not relieve symptoms of
flat
feet, your doctor may recommend surgery to reduce pain and
improve
the alignment of your
bones
.
Surgical Treatment
Surgical procedures for
flat
feet vary depending on the root cause of the condition. Surgical correction to control pronation may include bone implants or Achilles tendon lengthening. Tendon transfer, which is a procedure to re-attach a tendon to another area of bone, may also be used to reduce pronation and
improve
foot function.
Prevention
Flatfeet in children are often an inherited family trait, but it may be possible to prevent the condition in some cases. Recent research has shown that there are several social or cultural factors that can cause flatfeet. These factors include the following, obesity, overweight, unnecessary orthopedic treatments, wearing rigid shoes at a young age, In 1992, a study in India of 2300 children aged 4-13 demonstrated a significant difference in the rate of flatfeet among those who wore shoes regularly and those who did not. In this study, wearing inflexible, closed-
toe
shoes in early childhood was shown to have a negative effect on the normal development of arches. Children who were allowed to go barefoot or who wore light sandals and slippers had a much lower rate of flatfeet. In 1999, a study in Spain of 1181 children aged 4-13 revealed that the use of orthopedic shoes for treatment of flatfeet in children not only failed to correct the problem, but actually worsened the condition by preventing the normal flexing and arch development of bare or lightly protected feet. Finally, in 2006, a study of 835 children aged 3-6 showed significant differences in the rate of flatfeet based on weight, with normal-weight children having lower rates of flatfeet than children who were overweight or obese. Among adults, flatfeet due to injury, disease, or normal aging are not preventable. However, when flatfeet are related to lifestyle factors, such as physical activities, shoe selection, and weight gain, careful attention to these factors may prevent the development of flatfeet.
After Care
Patients may go home the day of surgery or they may require an overnight hospital stay. The leg will be placed in a splint or cast and should be kept elevated for the first two weeks. At that point, sutures are removed. A new cast or a removable boot is then placed. It is important that patients do not put any weight on the corrected foot for six to eight weeks following the operation. Patients may begin bearing weight at eight weeks and usually progress to full weightbearing by 10 to 12 weeks. For some patients, weightbearing requires additional time. After 12 weeks, patients commonly can transition to wearing a shoe. Inserts and ankle braces are often used. Physical therapy may be recommended. There are complications that relate to surgery in general. These include the risks associated with anesthesia, infection, damage to nerves and blood vessels, and bleeding or blood clots. Complications following flatfoot surgery may include wound breakdown or nonunion (incomplete healing of the
bones
). These complications often can be prevented with proper wound care and rehabilitation. Occasionally, patients may notice some discomfort due to prominent hardware. Removal of hardware can be done at a later time if this is an issue. The overall complication rates for flatfoot surgery are low.